Pollen
Begin your epicurean journey to POLLEN with their personalised buggy service from Gardens by the Bay's arrival plaza to the restaurant. One of the priviledges, this buggy service applies only if you have made a reservation with the restaurant so do take note! This service runs every five minutes from 11.30am onwards. Discover elevated Modern French cuisine with flavours inspired by the Mediterranean coast thoughtfully created by Executive Chef Steve Allen and his team.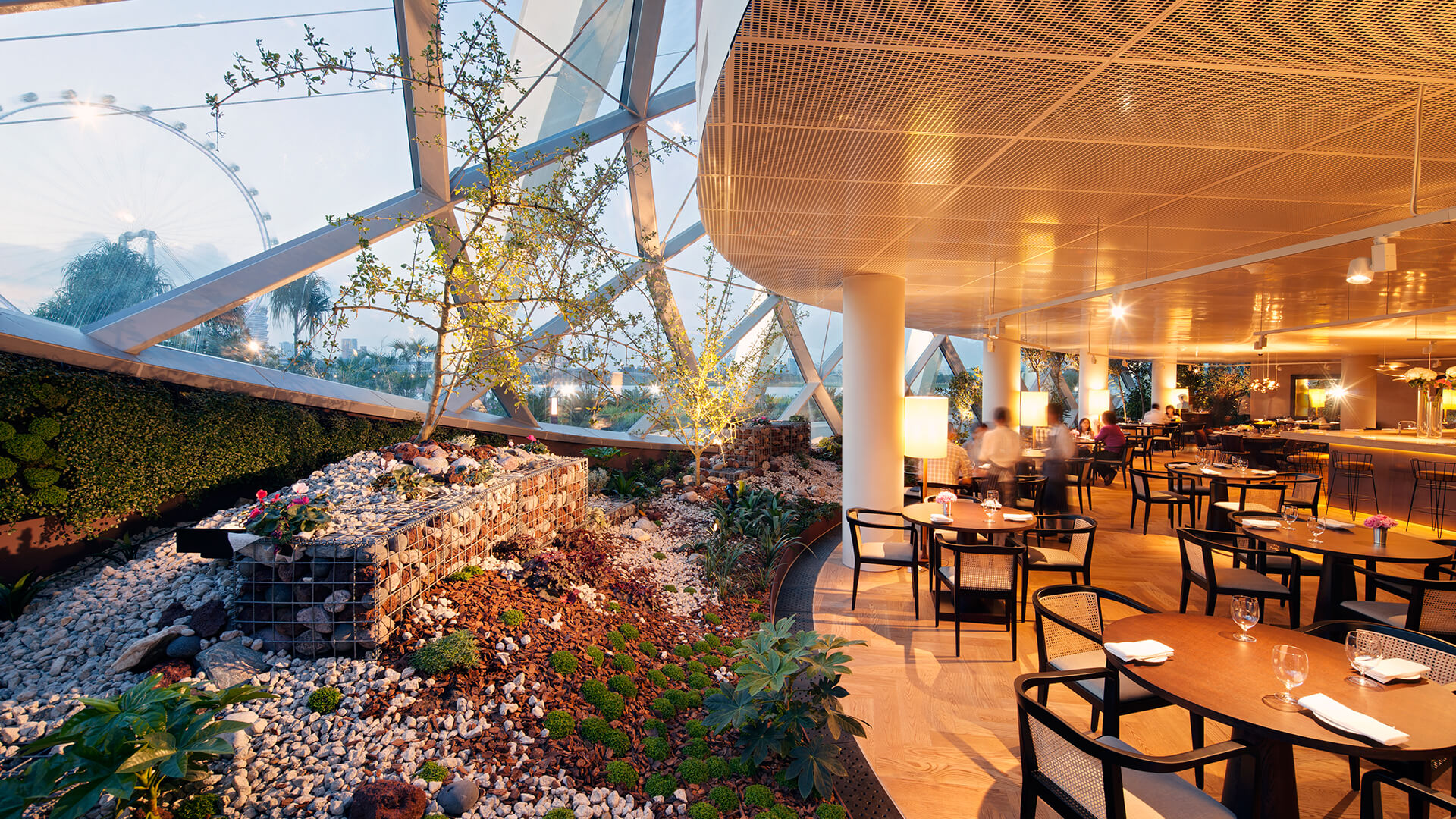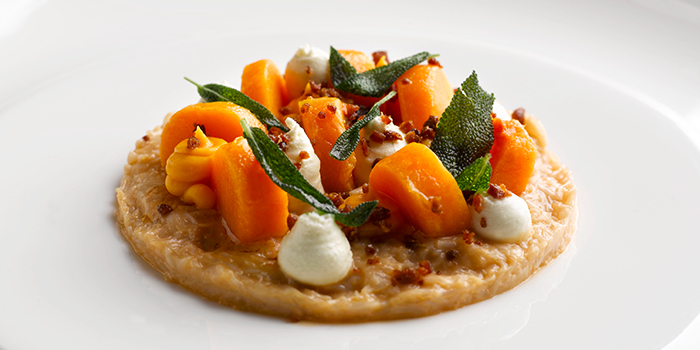 Another priviledge is that you enjoy complimentary access to the Flower Dome when you dine in with pollen. Flower dome features a 20-degree Mediterranean garden filled with exotic flowers, herbs and foliage.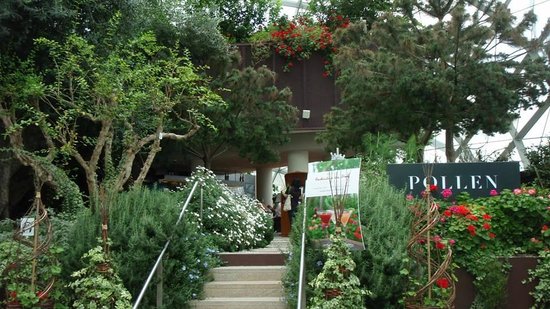 Pollen consists of 2 levels. The first level has multi-course menus. Not only that, you also can have your meal while taking in the spectacular views of the Marina Bay skyline and waterfront. On the second level, the terrace offers a casual all-day dining menu and modern afternoon tea. I can say, that Pollen has one of the best Tea that I have ever tasted. Even without sugar or milk, the tea is already sweet and extremely flavouful.
However, a few setbacks of this restaurant would be the customer service. Although the restaurant and their dishes looks extremely nice, I'm afraid they do not train their employees on proper customer service etiquette. When I wanted to call an employee over to request for an extra plate, he was talking to another employee without staying alert in case any customer requires attention.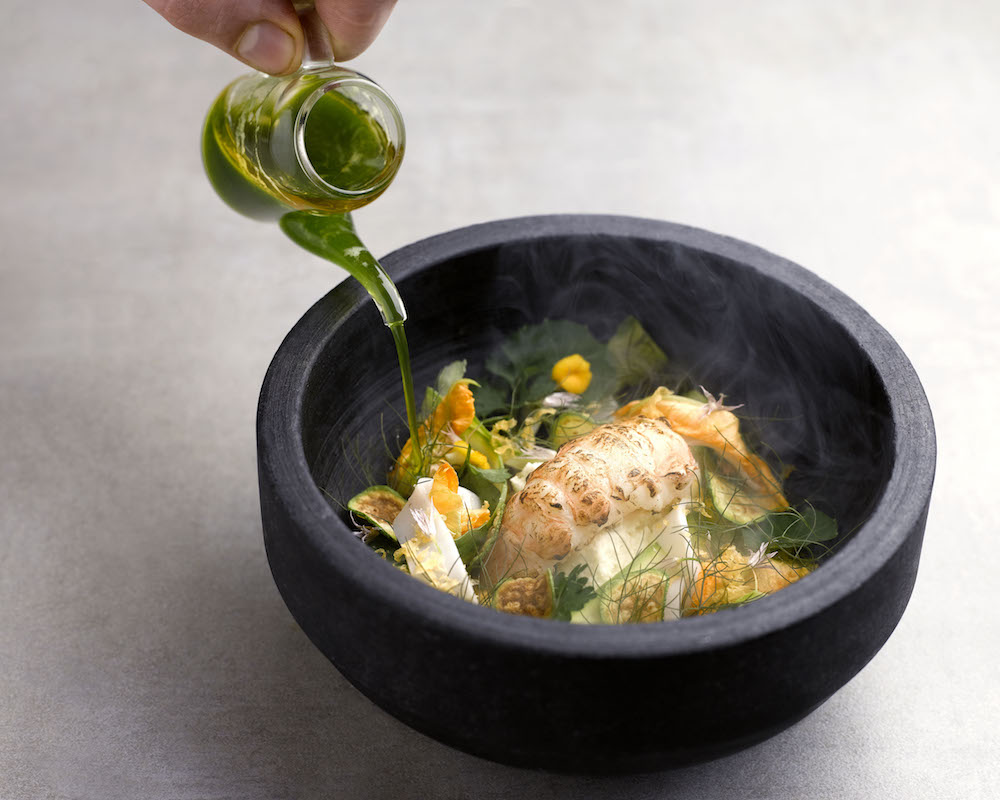 Their dishes look amazing! At their quality and standard, I ensure that you would have a pleasant dining experience here!
Pollen's Menu
The restaurant's menu varies from time to time so do check out their website to check out their latest menu when you are heading down! Also, ensure that if you wish to try their afternoon tea, go during the specific time! As it is only available for that specific timing.
Review:
Taste: 3/5 (Rate according to Afternoon Tea Set)
Location: 5/5 (near Attraction)
Service: 2/5 (bias treatment to foreigners)
Ambience & Set-up: 5/5 (Amazing view)
Price: 3/5 (Fine Dining)
Restaurant address:
18 Marina Gardens Drive #01-09,
Flower Dome Gardens by the Bay
Singapore (018953)
Nearest MRT Station:
Bayfront MRT
Restaurant's Contact:
+65 6604 9988
info@pollen.com.sg
Restaurant's Operating Hours:
Main Dining Room (Level 1)
Wed-Mon: 12-4pm, 6-10pm
Terrace (Level 2)
Wed-Mon: 9:30am-9pm
Restaurant's Website:
www.pollen.com.sg
Thank you for reading!!!